Next weekend is Memorial Weekend.   Mentally, that is where summer begins for me.    
With that in mind, I'd like to issue a warning to the young men out there…


If you are poolside and wearing something like this:
 Some Mom With A Blog is going to whip out her phone and make fun of you.   I'm just sayin'


I am also over at A Glimpse Inside doing a guest post.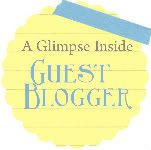 Poor Allison is moving this month and everything is topsy turvey for her.  I'm honored to help her out while she's up to her eyeballs in cable installations and packing peanuts.
Please come and visit! 🙂