Hi all! Technically, I am back from vacation… but practically, I am trapped under the washing machine and can't get to my computer.  Thankfully, my friend Maridith is here to help me out today…
Hi The V Spot Friends, I am beyond thrilled to be here. My name is Maridith and I have a little ol' blog (on the East Coast) called Strictly Homemade. I call my blog Strictly Homemade because 9 times out of 10 if I want something I have to make it myself. My budget does not support my decorating and clothing wants. I do find it very rewarding to make most everything from home décor, clothes, gifts, and crafts and I love sharing my ideas and projects with my readers.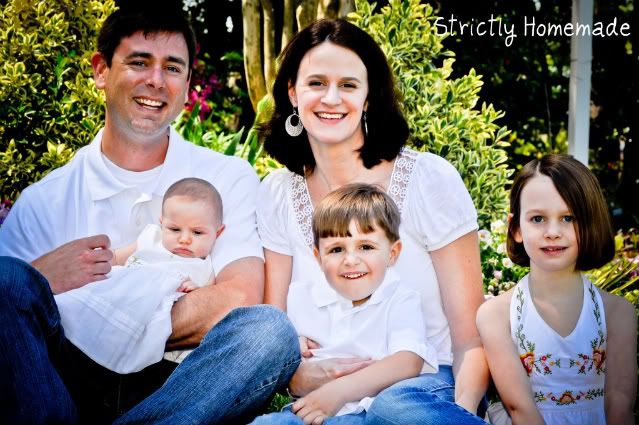 I have been blogger friends with Vivienne for over 2 years and this is my first time I've been asked to guest post here. I am SUPER EXCITED to share with you a brand new never before seen sign (well, I haven't seen it on blogland to date.) I have had this up my sleeve for quite sometime waiting for the perfect opportunity to share it with the perfect audience. Since Vivienne has 5 boys in her household (hubby included) I thought she might appreciate this sign.


A little history. a sign hung in my hubby's grandparents guest bathroom and it read…
"If you sprinkle when you tinkle, please be neat and wipe the seat."
I will never forget reading it every time I went in there. When his grandparents died and we were asked what we wanted from the house I asked for the cross-stitched sign that had a cute kid sitting on the toilet. Well, I didn't get it. Six years later and 2 boys in my house- I am making my own sign!
Here is the quick 1, 2, 3 pictures of how I constructed the sign. I downloaded the toilet picture from the Silhouette Website.


The real treasure are the words!!! Haha!!


Then hang near a toilet and pray for drier seats!


I hope you enjoyed!!
Now a shameless plug…I would love for you all to join me every Tuesday for Strictly Homemade Tuesday Linky Party for you share your latest homemade creations!



Thanks Viv, for letting me share this with your readers!! I hope you had a fabulous vacation–
Not a shameless plug at all!  I link up at Strictly Homemade Tuesday, myself!  Maridith, thanks for the tutorial.  I have actually had the words "Who peed on the wall!?" come out of my mouth before.  This is totally fitting!  Thanks for sharing this. 


Guys, if you would like inspiration as far as sewing and cute clothing projects, please, please please do yourself a favor and go visit Maridith.  I guarantee you'll be inspired!