It's Christmas time!  Perfectly trimmed trees… angelic children, playing nicely in front of a roaring fireplace… the delicious smell of holiday baking, wafting through the house…  wrapping and shopping are done…
That's the image that many of the gorgeously decorated homes all over the internet are showing us.
But there are a few brave bloggers who are sharing the way their houses look and I feel so much better.  The Inspired Room shared her behind the scenes chaos. Pretty Handy Girl had me in stitches, laughing over her photos and commentary.  She gave me the courage to share what's going on over here.
I'd like to share my exterior Christmas decor today!
I live in Southern California, so we don't get snow.
We do, however, get Santa Ana winds… not nice to old roofs with wooden shake shingles.  We had a few minor leaks here and there over the years.  They were small, and we knew we would need to get a new roof sometime soon.  Soon became Right! Now! because of the winds and a rainstorm.
Boo.
My lights were up, I had decorated everything, but now it looks like this:
I am sooooooo bugged!
Everything is covered with sawdust and this black, sooty, dusty, shingle dirt.
Unfortunately, I had done the exterior first, so I can't even take solace in the interior decor.  It's just as jacked.
sigh.
HOWEVER:  I do not forget for even one second how blessed I am to have not only a roof over my head, but a water tight one at that…  That I am blessed beyond measure to have a beautiful, healthy family, and that although I am completely undeserving of the gift that God has given us, in His son Jesus Christ, He gave us that gift anyway.
I'm sharing this ramble over here: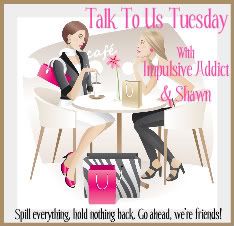 You should go over and visit. They'll listen to anything you want to talk about. 🙂