Can someone please explain to me why boys are hard on everything?  Everything they touch seems to get banged up, ripped, torn, rumpled, bruised or dirty.  (Sometimes all at once.)
They can't even seem to open or close a shower curtain without destroying it.  They are constantly pulling down on the curtain and the liner, and they rip the holes that the liner hangs from.
The first hole gets ripped, which puts more stress on the one next to it and so on and so on.  I get tired of buying new ones.  It's not like they're all that expensive, but at $20 a pop, they start adding up.  (Plus they have that plastic smell for about a week when you first put up a new one.  ew.)
You can fix the damage and extend the life of the liner, at least a little bit.  Here are the tools you will need.
Yep. Clear mailing tape and a hole punch.
Bring the ripped seam together. Take a strip of tape and fold it over the top, so that it is taped on both sides of the hole.  Punch a hole in the tape where the original hole is.  Ta-Da.  Free fix.
Want to win some cute shelves or accessories for your bathroom…? (Or any other room in your home?)
This post sponsored by
The Saavy Shopper 1 is a cool etsy shop with lots of upcycled, repurposed goodness!  Look at this creativity!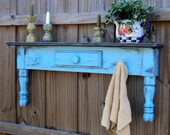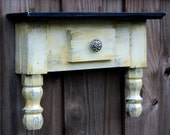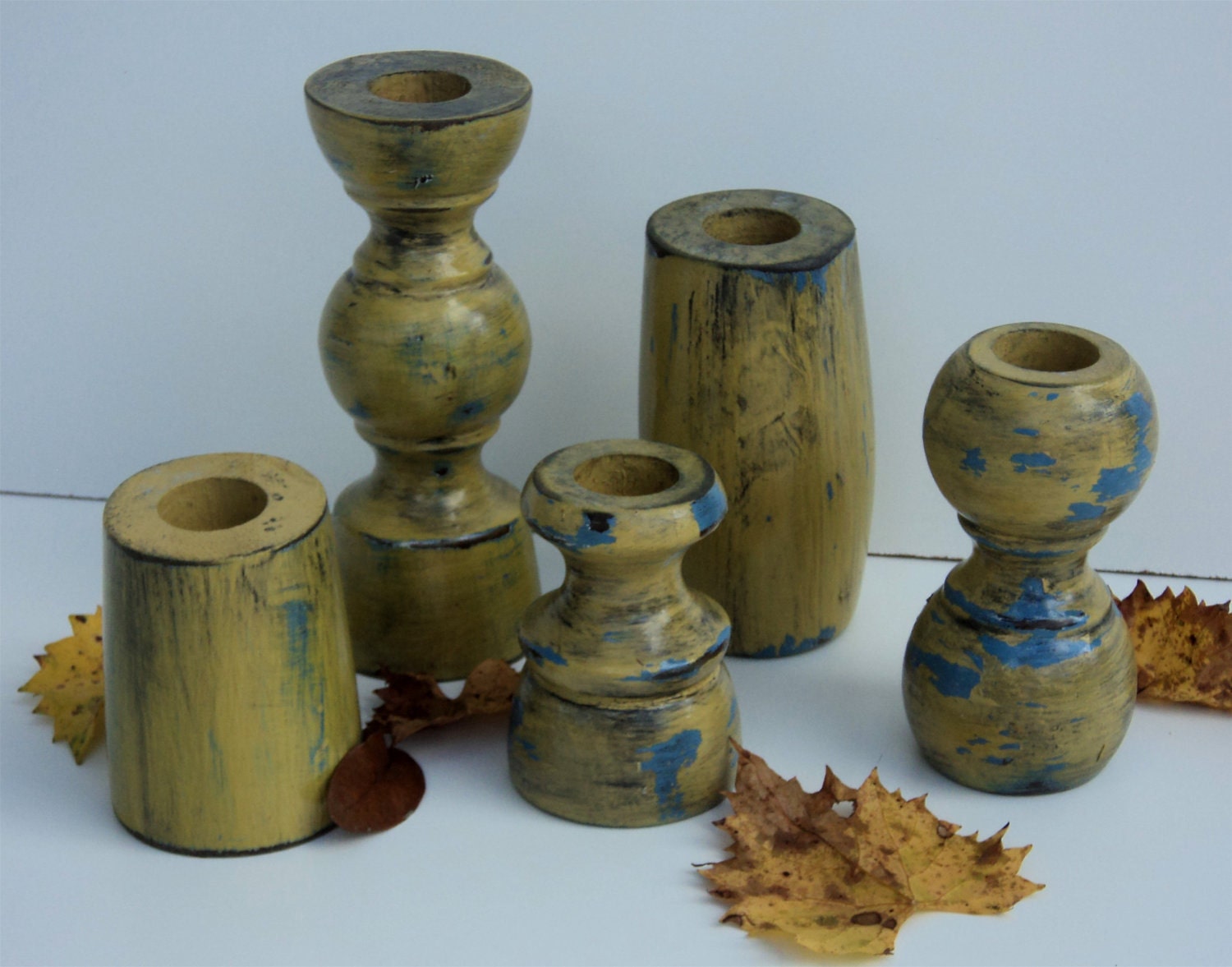 Want to win a $50 gift certificate to this fabulous shop?
Mandatory to enter:
Pop over to The Saavy Shopper 1, check it out, then leave a comment here, telling me what caught your eye.
Extra entries for:
Following The Saavy Shopper 1 on Twitter
Liking The Saavy Shopper 1 on Facebook
Giveaway closes for entries 1/27/12 at 5:00 pm PST.  Winner will be announced Saturday 1/28/12. Please be sure your email is enabled.  It would suck if you won and I couldn't contact you, right…?


UPDATED
************  Congratulations to Maggie at Midwestern Sewing Girl***********************