Today my friend Heidi is stopping by to share a cute little project that is just right for Valentine's Day.  In fact, it's a great craft for kids for Valentine's day!  (How rare is it that I have a craft for kids around here!?)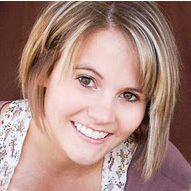 Hello!! My name is Heidi and I blog at Honeybear Lane. I'm the most known for my puff quilts but I also love to do lots of other things: sewing, crafting, home decorating and DIY, cooking, and lots more! I would love to have you stop by for a little while and visit!

I'm so happy to be visiting you all at The V Spot!  Vivienne is such a hilarious lady and a friend of mine but she's also an amazing woman and mother. I admire her in so many ways! It's February now, officially the month of LOVE. I have a super easy and fun project for you–something that makes a great gift idea or just decor around the house. I call it Doodle Love Art! All you need is a ceramic dish and some Sharpies. Seriously, that's it. And channel your 8 year old self and doodle like you're writing a note to your friend! (Remember writing notes and folding them in those cool ways?)

Here's an important tidbit to remember: Use the PAINT Sharpies. They work SO well for these and they are non-toxic. I have heard of others having a hard time making the regular Sharpie stay on even after baking but the Paint Sharpies worked awesome. 
I'm no artist so these are far from perfect but that's the beauty of it. And if you mess up a little, you can always doodle around it and no one will even know. Just doodle away! This also makes a GREAT kids craft…so go get some mugs or bowls and some Sharpies and give them to your kids and they will be entertained for a little while. I tried not to touch the areas I'd already drawn on just in case they smudged.
Don't forget the inside!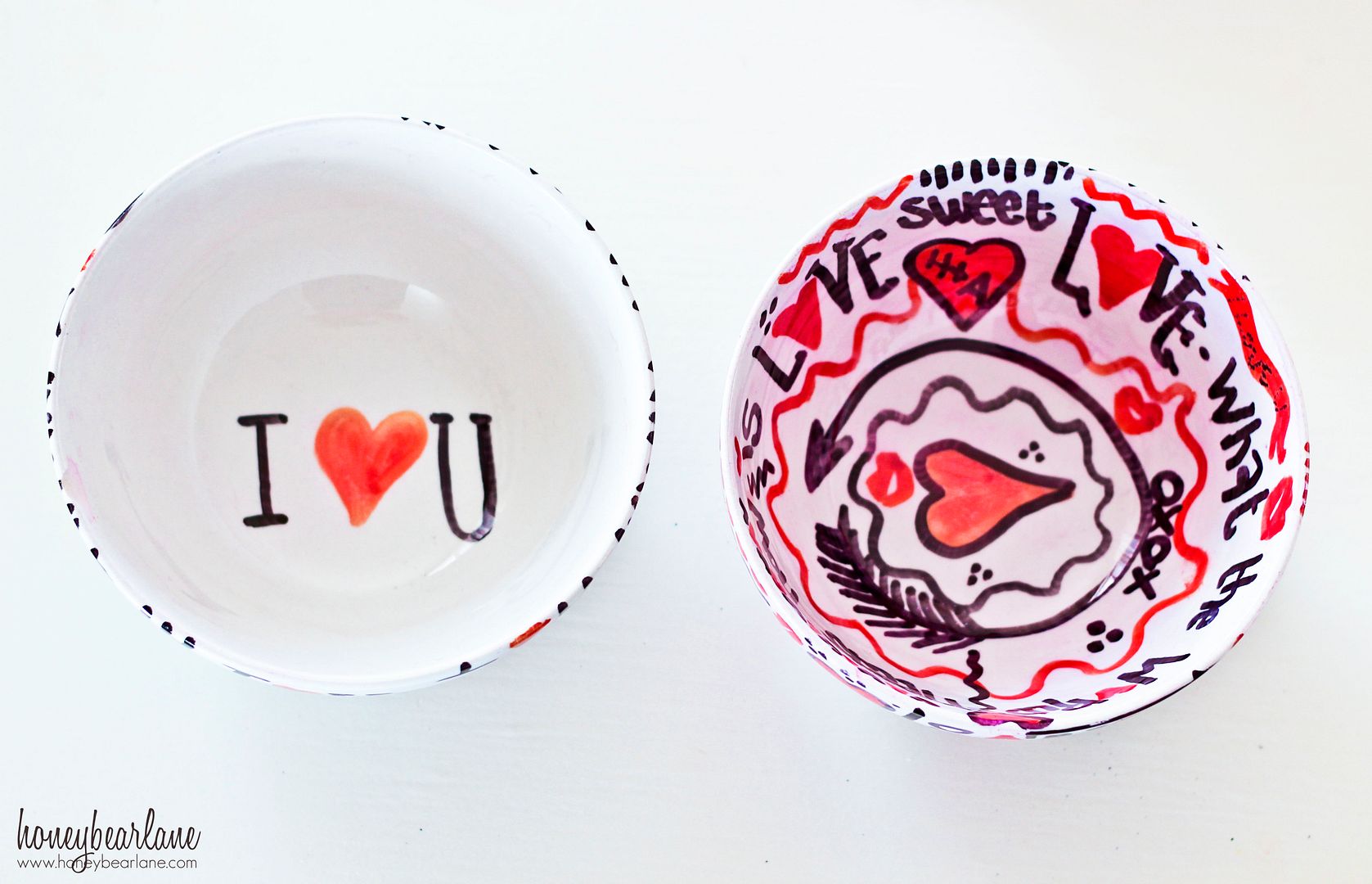 Okay, that's all well and good but what do you do now that you've finished your artful masterpiece? Bake it in the oven at 425 degrees for a half hour. When the timer is up, turn off the oven and let it cool in the oven. This is the best way to get that marker to really adhere to the ceramic and it shouldn't wash off. I haven't actually tested it in the dishwasher so maybe handwash, but they were cheap thrifted bowls so it didn't really matter. Go try it out! And please visit me at my blog Honeybear Lane, or Facebook, Twitter, Pinterest, or Instagram! Thanks for having me Vivienne!
OMGosh!  So cute, Heidi!  Thank you so much for sharing this today!  I did not know that you could bake paint pen and have it adhere permanently to the ceramic!  We're not sure they're totally food safe, but they sure are cute, and I know that there are brands of paint pens that are definitely food safe, so thank you for the inspiration, Heidi!!