This is a Sponsored post written by me on behalf of American Frozen Foods Institute and the Frozen Food Roundtable for SocialSpark. All opinions are 100% mine.
We all have had moments when friends stop by unexpectedly, or spontenous plans for a BBQ come together. The first thought is usually, "Is the house clean?!" and is followed quickly by, "What can I serve?!" This is when I open the freezer and put together easy appetizers and side dishes.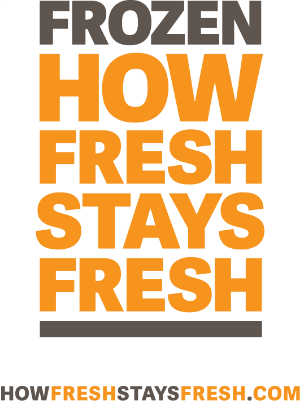 When the boys have friends stop by, they hit the freezer and can help themselves to a couple of their favorites, Totinos Pizza Rolls, Bagel Bites, or Freschetta or Red Baron Pizzas. I love these because the kids are capable of making them on their own.
For more grown up tastes, I often keep homemade savory cheesecake or cheeseballs in the freezer for when guests stop by. They make great appetizers to snack on while dinner comes together. I am not a big fan of veggies, so I have never really learned to cook them. Thank goodness there are easy to prepare veggies… because apparently, even though I don't like them, other people still want to eat them. This makes everyone happy.
There are several benefits of frozen foods, but I especially like the convenience of it. Since freezing is sort of a natural pause button and it keeps food pretty much at the peak of freshness, I think the fresh vs frozen debate is over.
Anytime one can be a gracious host and serve good food without being a total stress monkey, it's a good thing!