Congratulations to the Seattle Seahawks and the New England Patriots, who will be heading to Superbowl 49!  While the Patriots – Colts game was just uncomfortable to watch, being as it was such a spanking, but the Seahawks – Packers game was an edge of your seat, great game.  (And I am super excited for Seattle!)
You know what seems to pop up each year before the big game for me?  Duck Tape.  Yep.  Duck Tape.
Last year created a Seahawks desk chair  out of Duck Tape for my Seattle-fan son, and today I have a fun idea from Angie at The Country Chic Cottage.  Angie is going to show us an easy party idea for the big game….
Hello the V Spot readers!  I am Angie with The Country Chic Cottage and I am thrilled to be guest posting for Viv today.  If you follow my blog at all you know that I have a love of mason jars.  So if you are getting ready for the big game in a few weeks, there is no better way to celebrate than to make a few mason jar crafts for your party.  Start with these quick and easy big game utensil holders.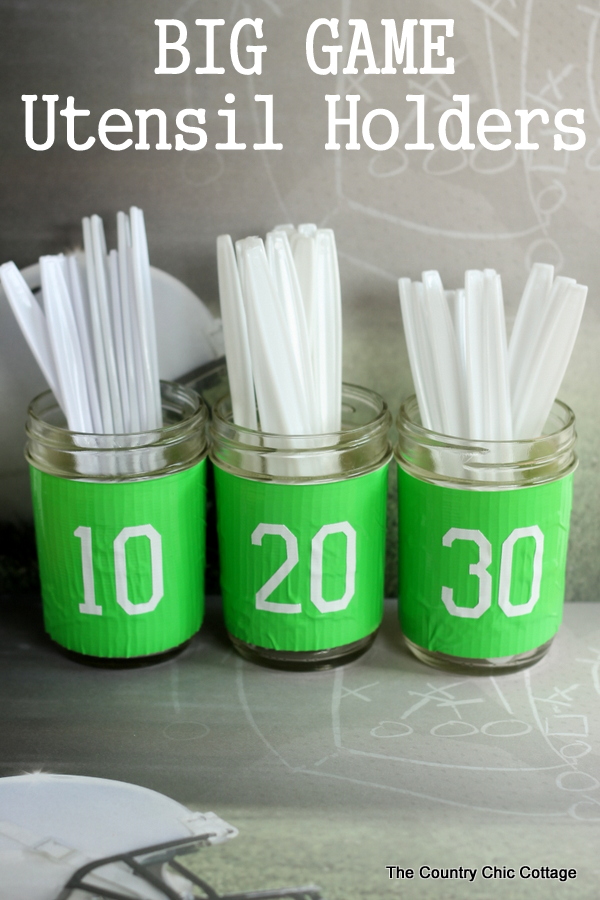 All you will need to make your own version is three jelly size mason jars, a sheet of green Duck Tape, and either a sheet of white Duck Tape or pre-cut white numbers.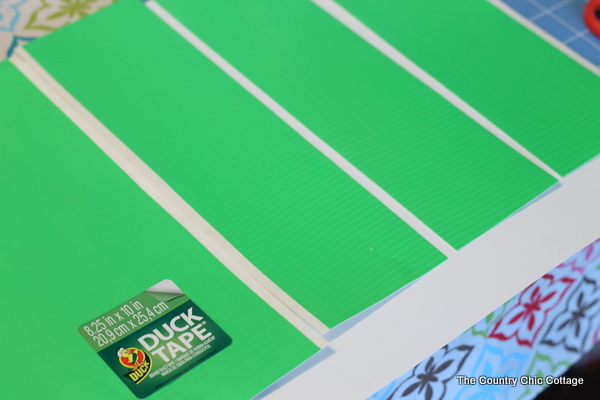 Start by cutting your green Duck Tape sheet into three equal pieces as shown in the image above.  These will fit just right on the jelly size mason jars.  Then you will need white numbers.  You can either buy number stickers pre-cut from the craft store or cut them from a sheet of white Duck Tape.  I used my Cricut Explore to cut the numbers as shown below.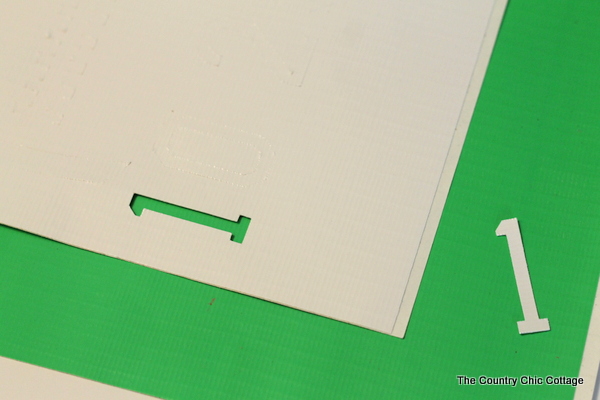 Remove the backing from the green strips and wrap them around your jars.  Just be careful to keep everything straight and get as few wrinkles as possible.  Add the white numbers to the front and you are ready to party!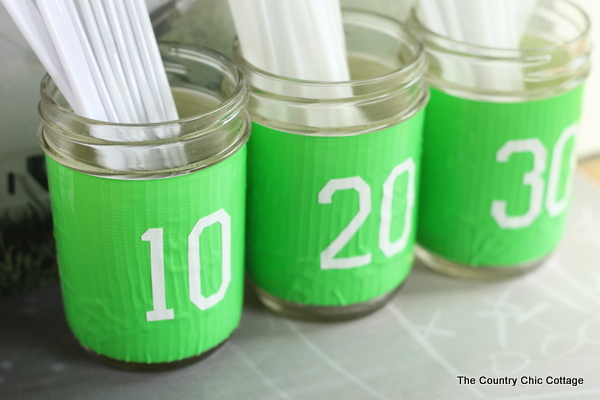 Add forks, knives, and spoons to your utensil holders and get ready for kick off!  These can be used for any football party that you are throwing during the year but we all know that the Super Bowl is the king of football parties.  Your bash will not be complete without a set of these fun football themed utensil holders.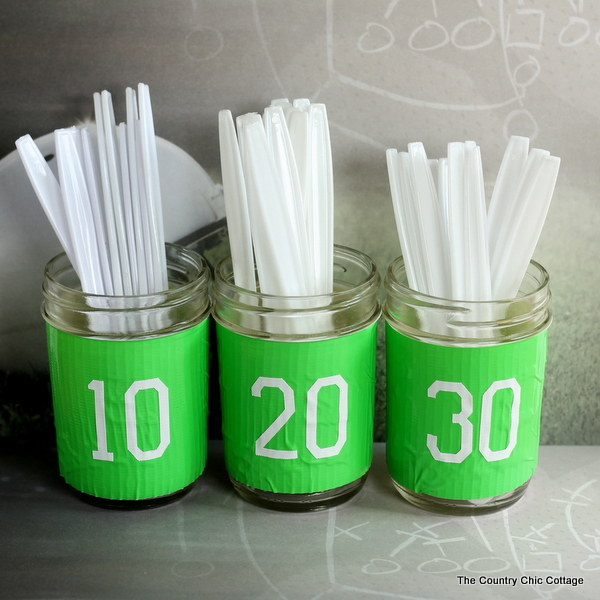 Thanks so much Viv for having me today!  Y'all can also head on over and check out my Snickers football cake recipe.  It is so easy to make and SOOOOO delicious!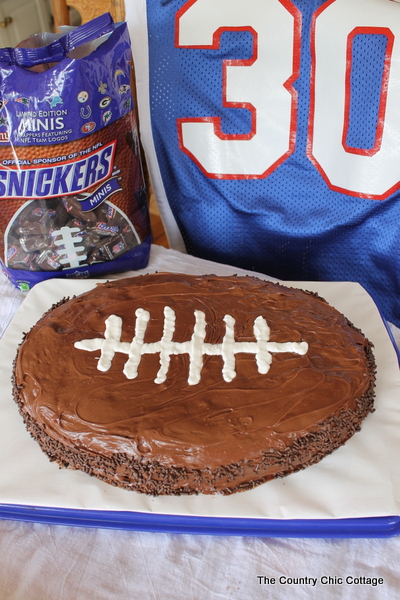 Thank you, Angie for sharing this fun and easy jar project and the yummy dessert recipe!
Need more ideas for the Big Game?
3 Minute Salsa
Buffalo Chicken Dip
Pesto Cheeseball