Hello! I'm so excited to be sharing a guest post on The Perfect Summer Cocktail to all you friends of The VSpot! Over at Tabler Party of Two, I share recipes, crafts, my faith stories, style, and the adventures I have with my cute hubby, Tom!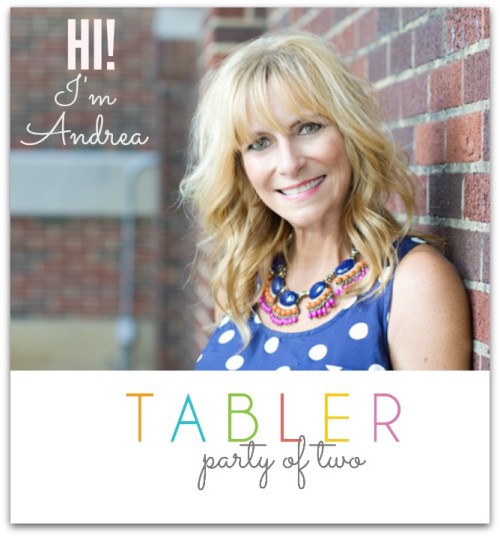 We had one of our biggest adventures ever last week at the wedding of our son in San Antonio. You've no doubt heard about the crazy flooding there. Well, let's just say it was probably the most memorable rehearsal dinner ever! (i.e., we thought we all might be spending the night at the ranch!) But the clouds cleared for a gorgeous wedding the next day. Stop by soon to hear more about the fun and crazy details!
Today, the temperatures are really heating up here in the California desert. In fact, the high will be 106. I can't wait to whip up this yummy, refreshing and perfect summer cocktail!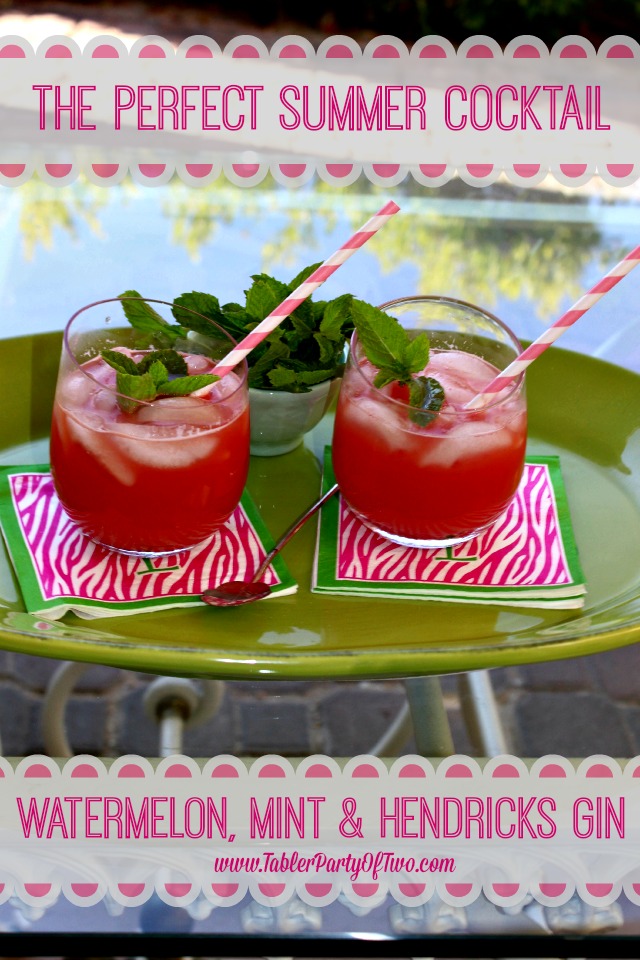 Please, don't let the word GIN scare you. Hendrick's is no ordinary gin; I promise! (I, a non-gin drinker, even had to be coaxed to try it the first time). And as a side note, this is NOT a sponsored post. I'm just a wee bit enthusiastic about this gin!
And when you combine this amazing spirit with mint and watermelon, it really is perfection! Okay… are you ready to venture into the world of the perfect cocktail?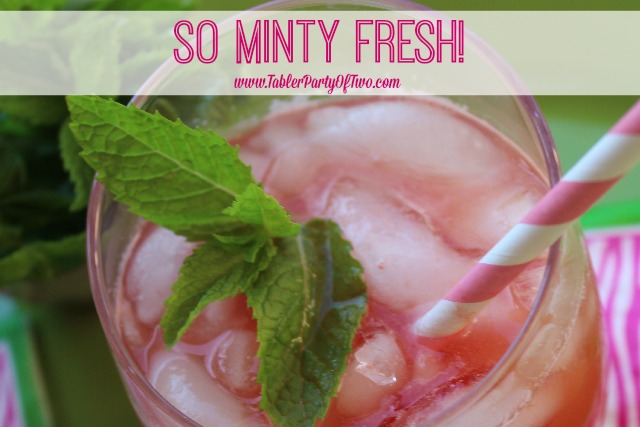 Here's how you make it.
Ingredients:
1 TBS fresh lime juice
1 cup watermelon chunks
2 tablespoons simple syrup
2 ounces Hendrick's Gin
2 sprigs of Fresh Mint
Instructions:
Place watermelon chunks into a Nutribullet (my all-time favorite kitchen helper!) or blender and purée. Then, press the purée through a fine mesh strainer. Don't worry if there is some pulp left behind. Next, place the mint and simple syrup into a cocktail shaker and muddle the mint thoroughly. Add the watermelon purée, gin and lime juice. Shake vigorously and pour into glass filled with ice. (Better yet, freeze 1 inch cubes of watermelon to use as ice!) Garnish with fresh mint and enjoy!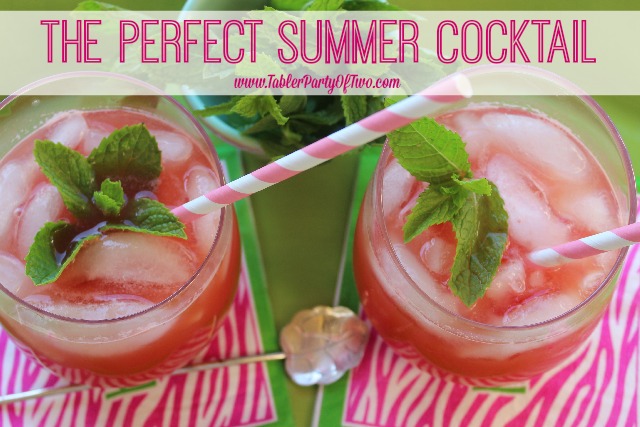 If you are a fan of refreshing summer cocktails, here are a few more you might enjoy!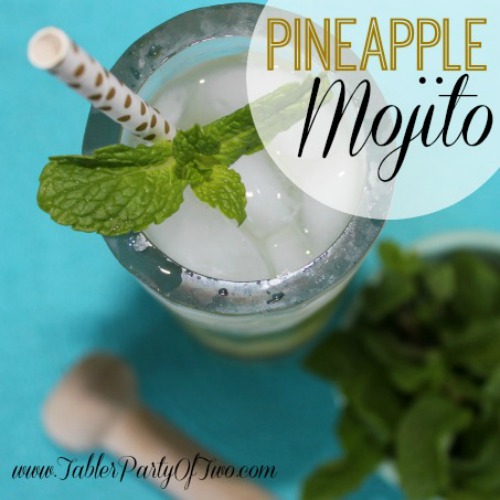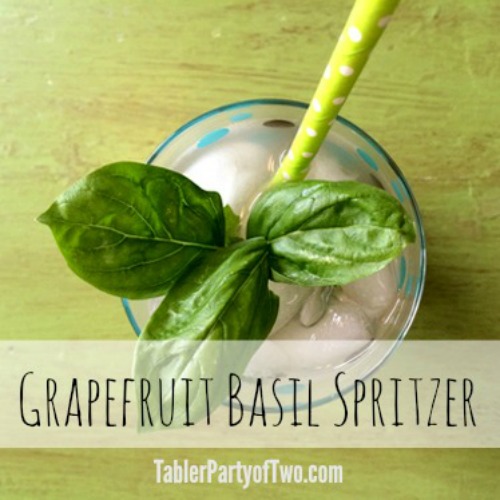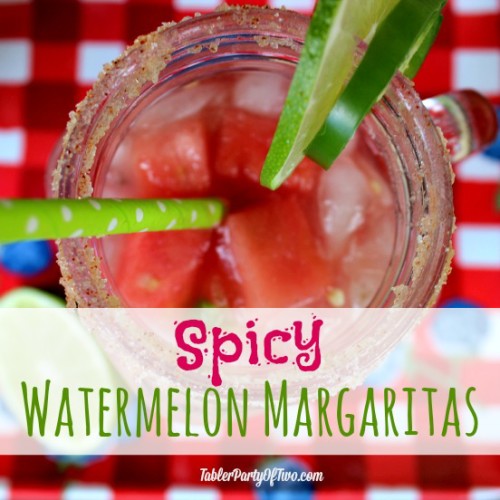 Hope you'll stop by to visit Tabler Party of Two soon! And here's where else you can find me:
Facebook | Twitter | Instagram | Pinterest
 xoxo,